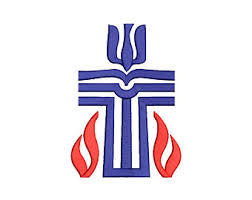 Most of you are aware of the devastating fire that destroyed the First Presbyterian Church building in Girard, Pennsylvania in the early morning hours of July 22,2018.  In the hours since the fire there are numerous people who asked how they might be able to help.  Here is a simple way in which you can help which will only take a few moments.  The presbytery office is planning to compile a "Shower of Prayers for the Girard Church."  We would like for you to write a SHORT statement or prayer (probably no more than 3 or 4 sentences) expressing your heartfelt concern for them.  You can write a short message such as: "Our thoughts and prayers are with you. Clerk of Session of Any town, USA." But you are also encouraged to be a bit more expansive.  Perhaps you have been influenced by their pastor Nicola Vitiello in some way.  Include that in the note.  Or that a member of the church has touched your life.  Or that you treasured the architecture of their church building when you passed through the Girard community.  Or you might write a short poem.  Or prayer.  Please include your name and  the congregation for whom you are speaking.
The presbytery office needs these responses by 10:00 a.m.on Thursday, July 26.  Responses are to be sent to Melinda Wingenbach  at [email protected]  Don't assume your pastor will do this.  Or your Clerk of Session.  (We hope those people will do it but we want YOU to do it as well.)  The more, the better.  The "Shower of Prayers for the Girard Church" will be given to the congregation next Sunday morning (July 29) by General Presbyter David Oyler when he worships with them.  Thank you for your quick responses.  It is an opportunity to demonstrate our common bonds in Jesus Christ (Ephesians 4:2-6).  [Please note: Not everyone receives this eNews.  If you would like to distribute this to your church eNews list you would be encouraged to do so.  This is, indeed, one way in which people can help in the short term.]
Update:  A few hours after the fire, the members of the Girard congregation gathered for worship at the Lake City Presbyterian Church.  They will gather Tuesday, July 24 at 7:00 p.m. in the church parking lot for prayer.  People from neighboring churches are welcome at this event, remembering the focus is to be on the congregation.   And the Session of the Girard church will meet on Thursday, July 26 to begin to address the many issues before them.  Several people have asked about other ways in which churches might help, including financial donations.  Clarity on those questions will become evident in the coming days.  For now, pray for the church in their loss and as they explore how God is leading them into the future.  Thank you for writing a note to be included in the "Shower of Prayers for the Girard Church."
This appeal ends with the words that Stated Clerk Greg Gillispie wrote to the Girard Church :
One last thought, if it is helpful to you. 
I posted a note to the Edinboro people that there will be news reports tonight and Monday that "the Girard Church was destroyed". 
I absolutely don't downplay the extensive significance and the long-ranging impact of your tragedy, but the reporters and newscasters are not telling the accurate story, if they word it that way. 
Yes, the BUILDING that housed the Girard Presbyterian Church has burned down.
But No, the Girard Church is NOT "destroyed".
The Girard CHURCH, which is its people and its ministries, is not "destroyed".
Hurting and trusting and in need of time to react and heal — the Girard Presbyterian Church is alive, and will be well.
In the Hope of the Lord Jesus Christ,
Rev. David Oyler
General Presbyter
Presbytery of Lake Erie