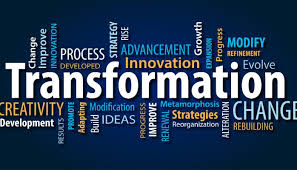 Antony Robinson, 'Transforming Congregational Culture' offers these words:  'As a religious establishment, mainline churches tended to rely on a sense of obligation as a powerful motivator for their membership and constituency…[In a] generation of seekers motivation replaced obligation.  If people were motivated, if they found some meaning and value in an experience for them, they would be involved.  If it was only a matter of fulfilling societal obligation, the church was losing its hold on people.  Another – more theological – way to put this is to note that, in many mainline congregations, a religion of good works and achievement seemed to have supplanted a religion of grace.'  (p. 4)
Are we churches of obligation?  Or of motivation?  Are we about good works?  Or grace?
Ouch!  Those are difficult (but important!!) themes to pursue.                  
-Dr. David Oyler/General Presbyter